Salman Khan gets bail in blackbuck poaching case: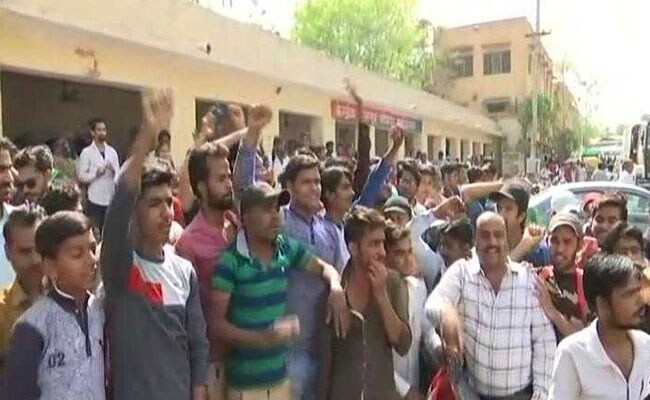 Fans celebrate outside Salman Khan's residence in Mumbai after the Jodhpur Court granted bail to the actor.
Salman Khan will have to furnish two bail bonds of Rs. 50,000 each as a personal bail bond. The court will be heard next on May 7. Salman Khan cannot travel out of the country without the permission of the court
"The bail order must reach the jail authorities only after that will Salman Khan be released today. The bail bond takes about 20 minutes to fill out. The verification process takes about an hour after which he can be released. He could be released at about 7.30 pm," senior lawyer Bharat Bhushan Sharma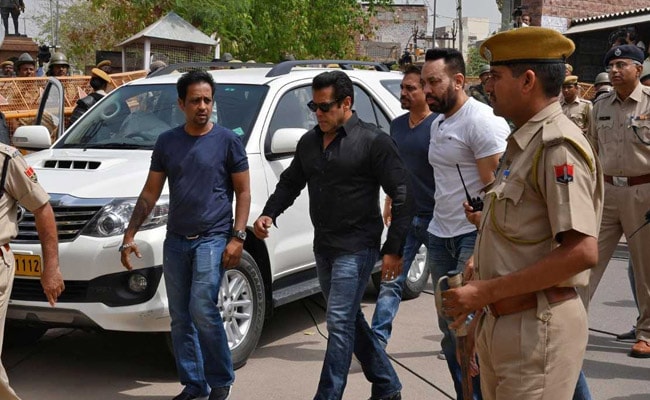 Salman Khan gets bail in blackbuck poaching case from Jodhpur court.
Apr 07, 2018
12:33 (IST)
"Court will not hear anything now, only final order will be pronounced after lunch timings. Court has seen all the records. Everything has been completed from our side and all the records have been checked by court," Salman's counsel Hastimal Saraswat said.
Salman Khan not provided outside food:
Family can meet their member six times in a week in central jail
No photographs have been taken from inside.
No mobile phones are allowed inside the jail premises
No outside food is allowed in jail, he (Salman Khan) is provided jail cooked meals
Jail administration allowed family members to meet their person in jail when required for some legal work
We sent the family and relatives after proper summon is provided for the same
No one is taking selfies (with Salman Khan) from police officials sides
I can't comment on this, only jail administration can reveal you weather he (Salman Khan) roamed outside his barrack or not.
During the hearing, Salman Khan's lawyers argued that witnesses are not reliable. The Defence also questioned the second post-mortem report that pointed at bullet injury.
Judge To Pronounce Order After Lunch
Arguments from both the defense and prosecution are over. The judge will pronounce the order after lunch at 2 pm.
The second post-mortem report of the two blackbucks played a key role in proving that the animals had died of gunshots, as the trial court, while convicting Salman Khan, mentioned that it has been proved beyond doubt that the Bollywood superstar had shot them.
Bail hearing begins. Judge Joshi is hearing the case.
Salman Khan's sister Alvira reaches court. His long-time bodyguard Shera is also present at the court.
Salman Khan is in the same block as Asaram Bapu, the spiritual leader accused of raping a schoolgirl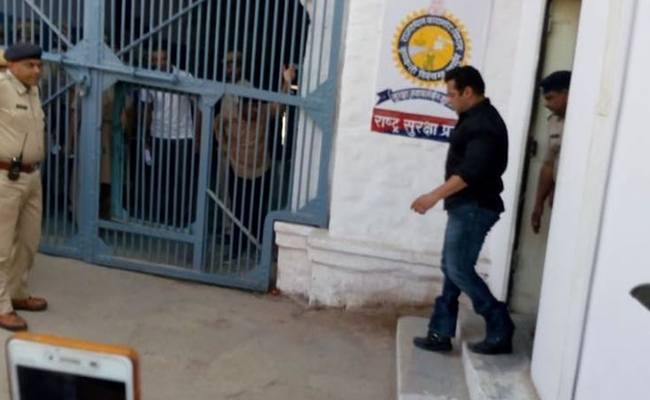 This is Salman Khan's fourth stint in the Jodhpur Central Jail. He has spent a total of 18 days in the jail in 1998, 2006 and 2007.
District & sessions court judge Ravindra Kumar Joshi arrives at Jodhpur Court
————————–
Salman Khan Sentenced To 5 Years In Jail
Blackbuck Case Verdict: Salman Khan was present in the Jodhpur court today along with his co-stars Saif Ali Khan, Tabu, Sonali Bendre and Neelam. Salman Khan has been found guilty, and has been sentenced to 5 years in jail. The other actors have been acquitted.
JODHPUR: Salman Khan, one of India's biggest stars, has been sentenced to five years in jail after being held guilty of killing blackbuck while on a film shoot in Rajasthan 20 years ago. A court in Jodhpur called him a "habitual offender". The 52-year-old actor was charged in 1998 with hunting the rare antelopes while filming "Hum Saath Saath Hain". His co-stars in that movie, Saif Ali Khan, Tabu, Sonali Bendre and Neelam, have been acquitted for lack of evidence.
JUST IN: Actor Salman Khan convicted in 1998 blackbuck poaching case – TV channels pic.twitter.com/hGD9p9dLeX

— Reuters India (@ReutersIndia) April 5, 2018
After almost 20 years, actor Salman Khan has been found guilty of poaching a blackbuck in 1998, during a shoot for a film in Rajasthan. Salman has been sentenced to five years in jail and fined Rs 10,000. Saif Ali Khan, Tabu, Neelam and Sonali Bendre have been acquitted in the case. The trial of the case has been in progress for the last 20 years. Judge Dev Kumar Khatri had reserved the order after the final arguments on March 28. "The court has convicted Khan under section 9/51 of the Wildlife (Protection) Act. All other accused have been acquitted of the charges that they faced," said a counsel involved in the case.
Currently, over Rs 1000 crore is riding on Salman from his films alone. He has four films currently in the pipeline – Race 3, Bharat, Dabangg 3 and Kick 2. The films are all expected to hit the screens between Eid 2018 and Christmas 2019.
Salman Khan Lawyer has submitted bail application in the session court, we will keep our audience updated since it is a developing story.